PRINT/OUTDOOR - IRISH
Automotive including Auto Products and Services (2020)
PRINT/OUTDOOR - IRISH (Automotive including Auto Products and Services)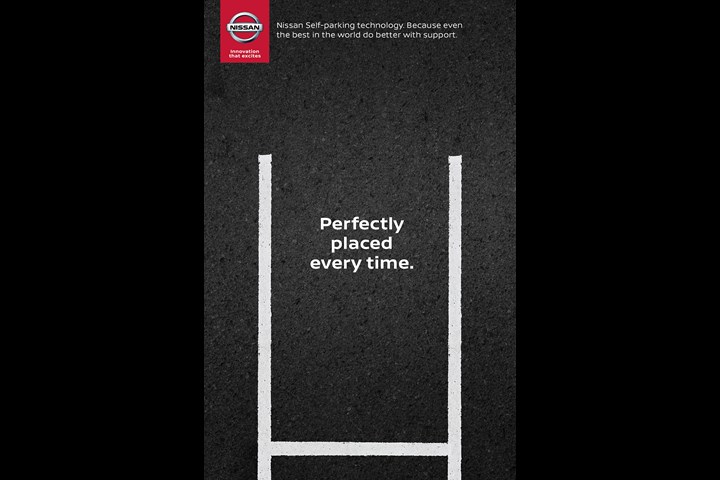 JPG
Goalposts - Nissan
Brand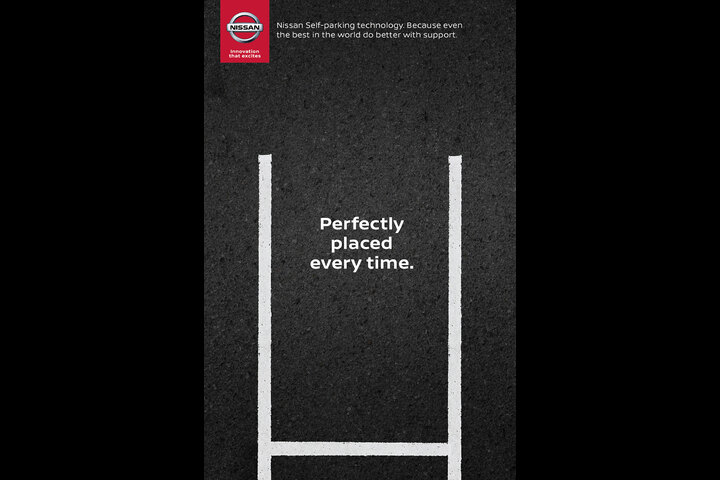 Bronze
Title:
Goalposts
Brand:
Nissan
Product:
Brand
Entrant Company:
In the Company of Huskies
Client:
Nissan Ireland
Creative Director:
Damian Hanley
Art Director:
Damian Hanley
Account Director:
Amar Jacob
Account Manager:
Fiona Cunniffe
Copywriter:
Greg McLoughlin
Print Producer:
Brian Daly
Other:
Business Director - Nessa Van Rooyen
Other:
Head of Marketing & Communications - Jeanne McGann
Other:
Designer - Gavin Feiritéar
Notes:
This press ad was run on the day Ireland were playing in the Rugby World Cup 2019. Ireland had also been recently ranked the best in the world in rugby.
The ad highlights Nissan self-parking technology by using rugby goal posts as parking lines to show that even the best in the world do better with support.