PRINT/OUTDOOR CRAFT - INTERNATIONAL
Art Direction (2020)
PRINT/OUTDOOR CRAFT - INTERNATIONAL (Art Direction)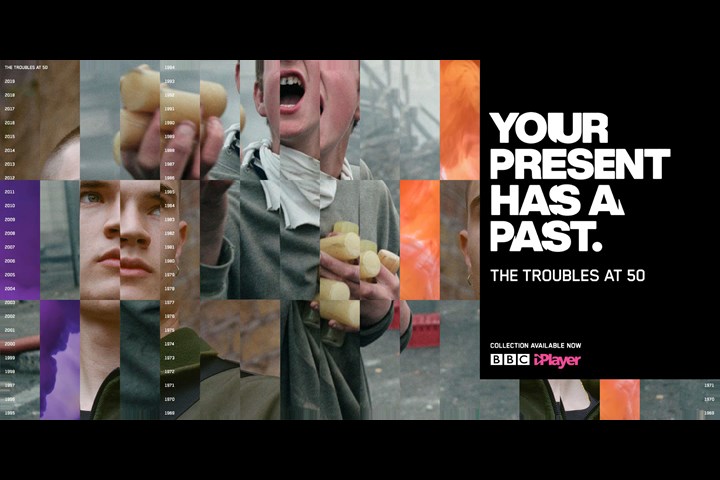 JPG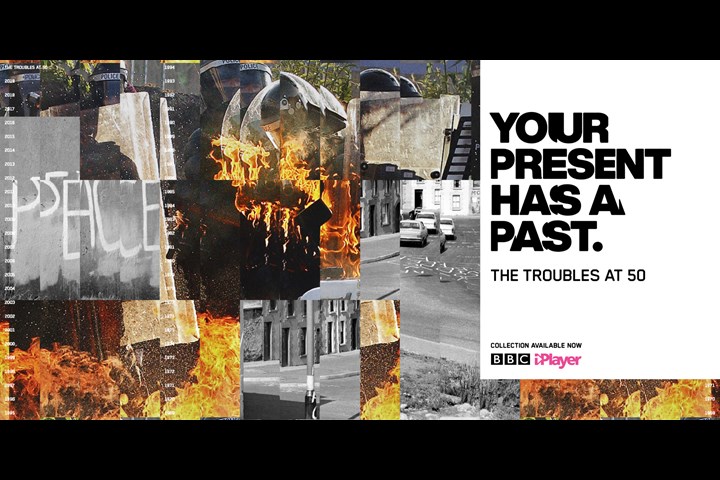 JPG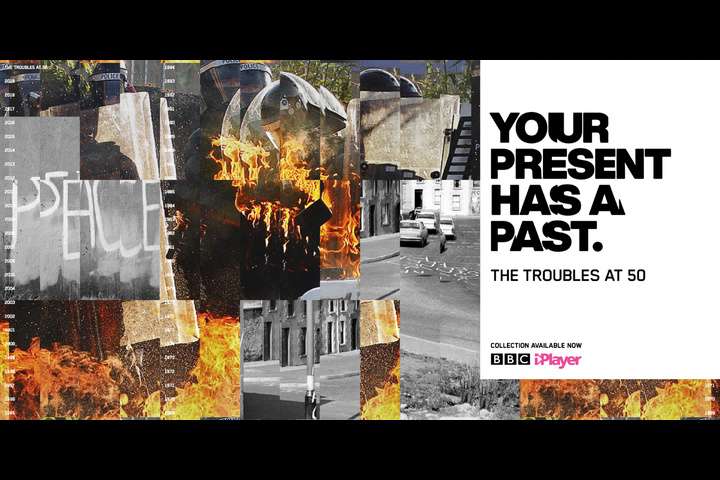 MP4 3m:06s
Your Present Has A Past - BBC NI / iPlayer
50 Years of The Troubles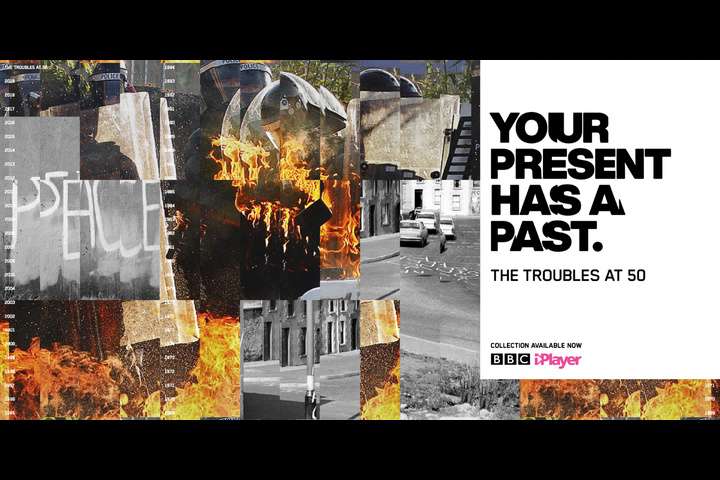 Silver
Title:
Your Present Has A Past
Brand:
BBC NI / iPlayer
Product:
50 Years of The Troubles
Entrant Company:
BBC NI Creative
Client:
BBC History
Creative Director:
Paul Brolly
Art Director:
Paul Sheridan / Tom Hughes
Account Executive:
Emma Scholes / Damian Connor
Account Director:
Kathy Martin
Account Manager:
Sinead Flynn
Other:
Stereo Creative Director: Matthew Simpson
Other:
Design Leads: Luke Bright, Gavin Day
Other:
Senior Artworker: Francois Blanchard
Other:
Design Director: Lee Levy
Other:
Motion Director: Matt Fryer
Other:
Head of Copy: Julien Hunt
Other:
Copywriter: Joe Richardson
Other:
Producer: Cherry-Ann Keegan
Other:
Senior Account Manager: Emma Looby
Other:
Designer: Lauren Harewood
Notes:
Creative agency Stereo was briefed by BBC Northern Ireland to create an out-of-home, mobile, TV and social campaign for the broadcaster's collection of programming commemorating 50 years of The Troubles, aimed at viewers under the age of 35. The main challenge was to make the historical content relevant and appealing to younger, tech-savvy audiences who consume media across multiple platforms and streaming options.
The team wanted to avoid the clichéd, worthy messaging that is often used in promoting this kind of content, so Stereo created a bold, modern campaign combining archive photography with the line, Your Present Has A Past. The visual identity was also combined with provocative headlines that aimed to spark debate and conversation – a brave approach for the BBC to take with such a polarising and sensitive issue.
Campaign artwork was carefully prepared to juxtapose authentic archive imagery from the Troubles with a mix of contemporary press and portrait photography. The visuals created an emotive bridge between the past and the present, highlighting both huge societal change (the move from civil conflict to peace), and the continuation of civil unrest in contemporary life. The visuals were personal and cut through with the under-35 audience by highlighting the differences and lingering similarities between today and the previous generation.
On top of the photography blend was a carefully considered image glitch. The viewer had to engage to fully decode the image, bringing both an obvious reference to contemporary digital imagery (avoiding the 'archive cliche'), and delivering a more subtle comment on the past and the present being intertwined in a non-linear fashion.
The visuals here were the message, the copy was a powerful statement that served to back up the imagery - but without the words the core campaign message was still immediately understood.
Results were incredible, a significant rise in viewership and engagement with this content on BBC iPlayer among the u-35 audiences.