DESIGN - INTERNATIONAL
Print Design (2020)
DESIGN - INTERNATIONAL (Print Design)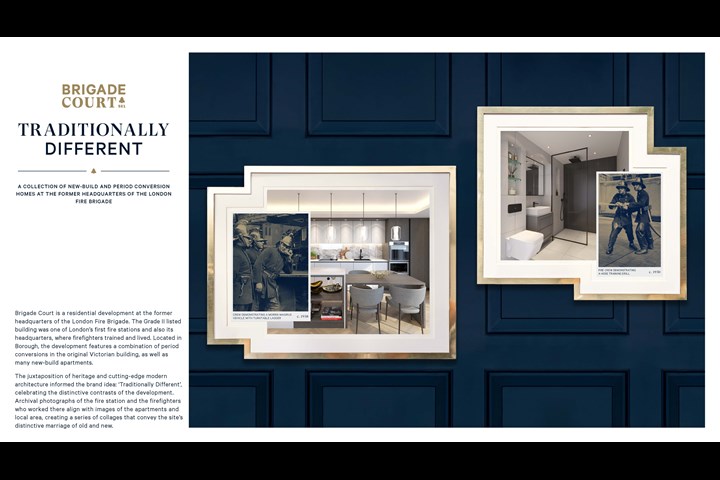 JPG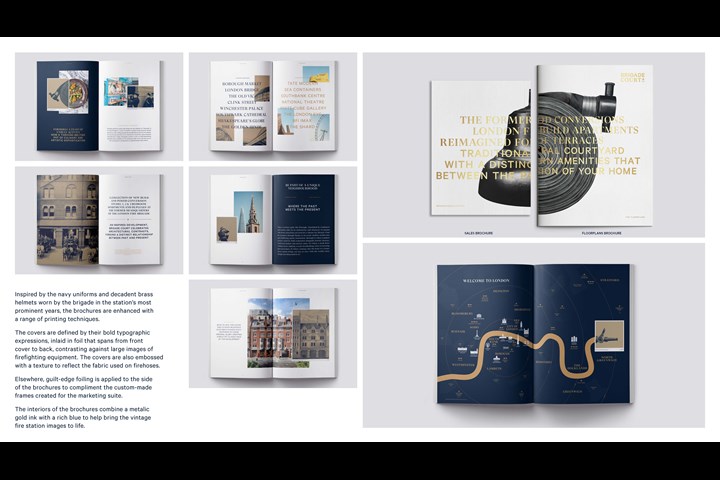 JPG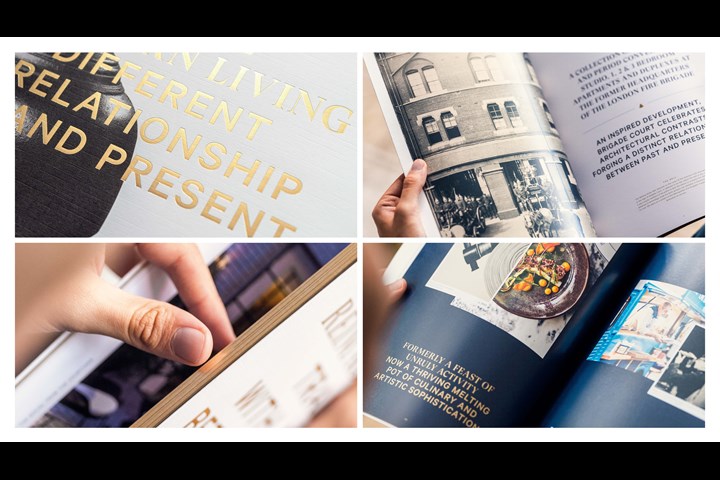 JPG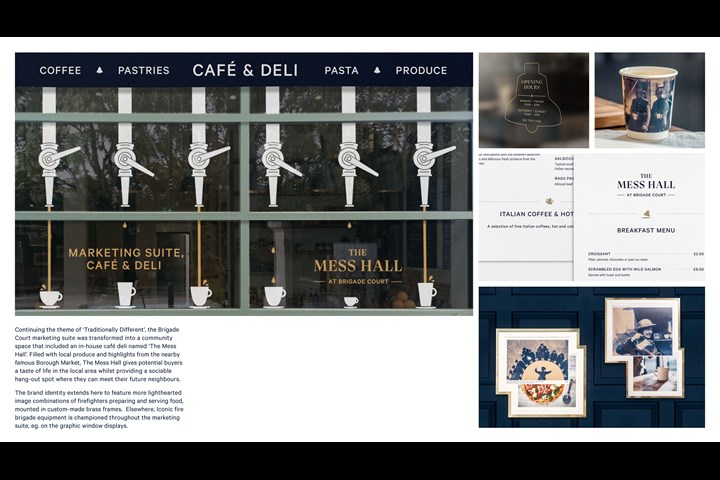 JPG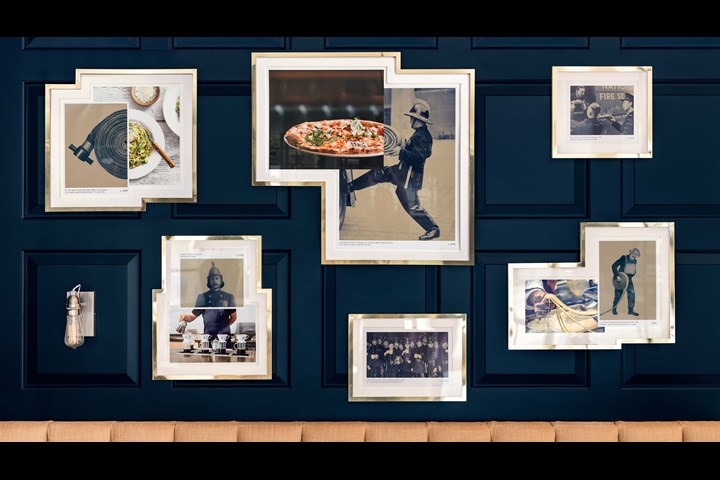 JPG
Brigade Court - Brigade Court
Property / Real Estate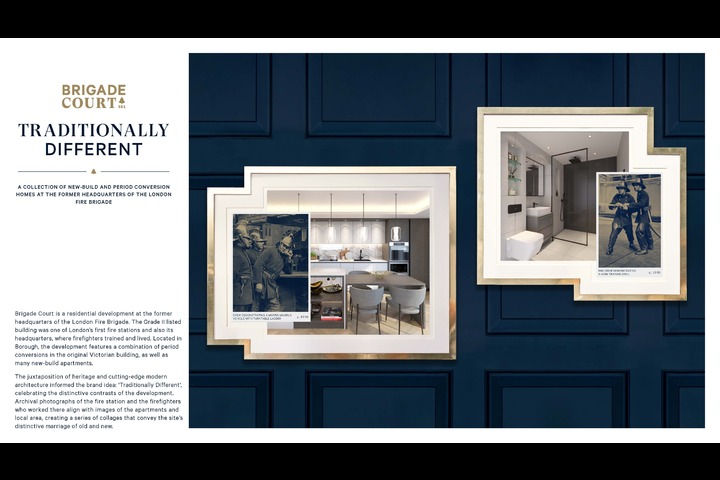 Shortlist
Title:
Brigade Court
Brand:
Brigade Court
Product:
Property / Real Estate
Entrant Company:
Jack Renwick Studio
Client:
Urbanwise
Creative Director:
Jack Renwick
Designer:
Ash Watkins, Susie McGowan, Jon Newman, Tom Rogers, Fergus Tillyard, Connor Edwards
Account Manager:
Stephanie Tyler
Photographer:
Andrew Urwin
Copywriter:
Ash Watkins, Maf Bishop
Website URL:
http://brigadecourt.london
Notes:
Brigade Court is a residential development at the former headquarters of the London Fire Brigade. The Grade II listed building was London's first ever fire station. Located in Borough, the development features period conversions in the original Victorian building, as well as new-build apartments.

This combination of heritage and cutting-edge modern architecture informed the brand idea: 'Traditionally Different', celebrating the distinctive contrasts of the development. Archival photographs of the firefighters and fire station sit with images of the apartments and local area, creating a series of collages that convey the site's distinctive marriage of old and new.

Inspired by the navy uniforms and decadent brass helmets worn by the brigade in the station's most prominent years, the brochures are enhanced with a range of printing techniques. The covers are defined by their bold typographic expressions, inlaid in foil that spans from front cover to back, contrasting against large images of firefighting equipment. The covers are also embossed with a texture to reflect the fabric used on firehoses. Elsewhere, guilt-edge foiling is applied to the side of the brochures to compliment the custom-made frames created for the marketing suite. The interiors of the brochures combine a metalic gold ink with a rich blue to help bring the vintage fire station images to life.

The Brigade Court marketing suite was transformed into a community space that included an in-house café deli named 'The Mess Hall'. The brand identity extends here to feature more lighthearted image combinations of firefighters preparing and serving food, mounted in custom-made brass frames. Elsewhere, Iconic fire brigade equipment is championed on the graphic window displays.

Since its launch, Brigade Court has seen a consistent level of apartment sales, performing above the expected standard for the price point in the area.The brochure has been reprinted several times due to demand.