DESIGN CRAFT - INTERNATIONAL
Illustration (2020)
2020 DESIGN CRAFT - INTERNATIONAL (Illustration)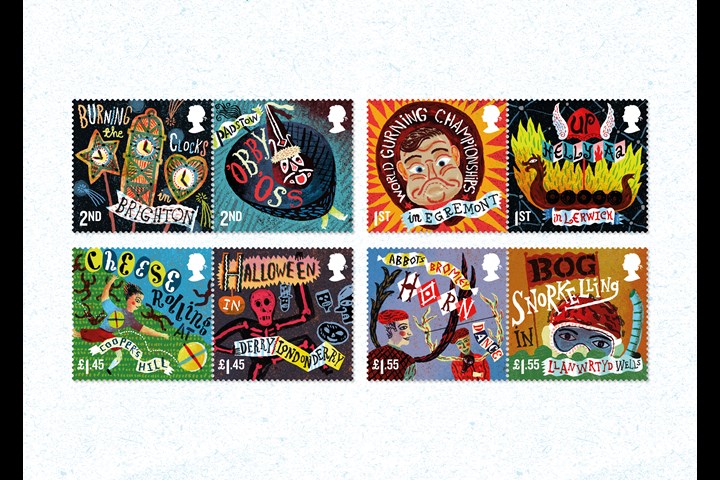 JPG
JPG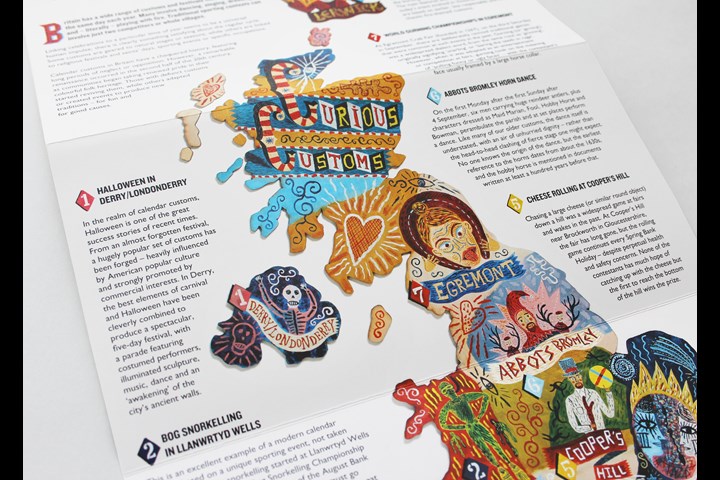 JPG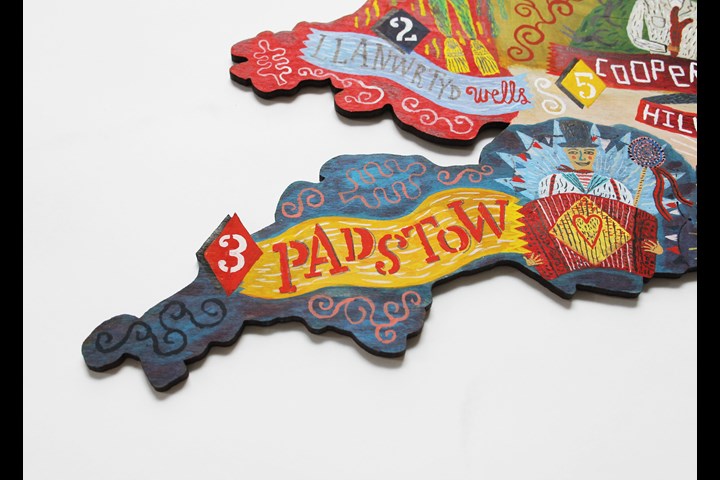 JPG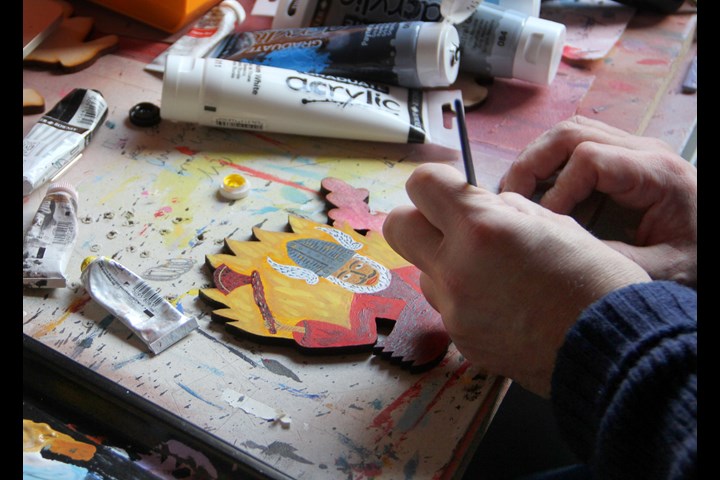 JPG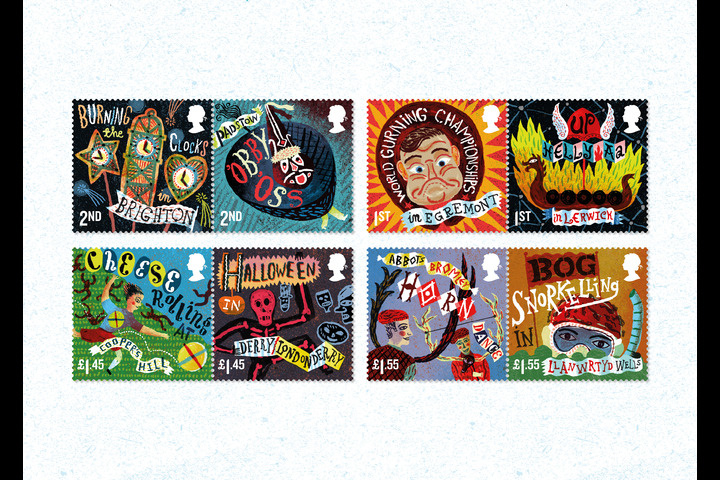 MP4 1m:00s
Curious Customs - Royal Mail
Stamps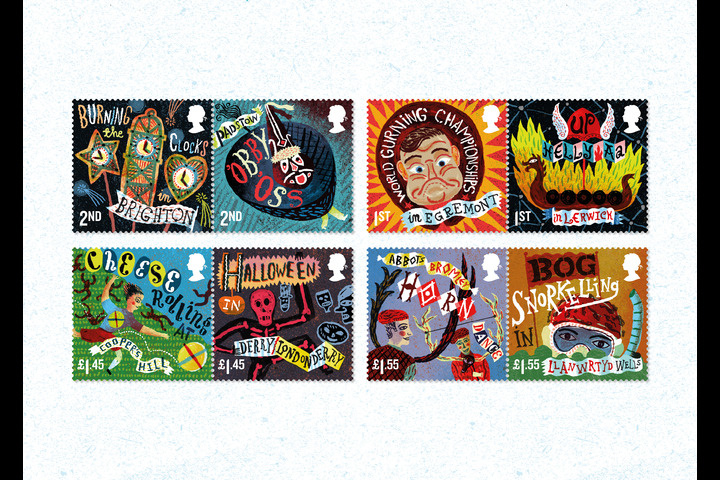 Gold
Title:
Curious Customs
Brand:
Royal Mail
Product:
Stamps
Entrant Company:
NB Studi
Client:
The Royal mail
Creative Director:
Alan Dye, Nick Finney
Designer:
Laura Bowman, Harriet Payler, Kirsty Whittaker
Art Director:
Alan Dye
Account Manager:
Jennifer Turnbull
DOP:
October 2019
Illustrator:
Jonny Hannah
Copywriter:
Matt Harvey
Notes:
The challenge was to develop a range of stamps based on eight British customs for the Curious Customs stamp issue with Royal Mail.
From Cheese Rolling to Clock Burning, Gurning to Bog Snorkelling – these are just some of the weird and wonderful traditions from around the UK we brought to life through evocative wordplay and illustration.
Drawing inspiration from British folk traditions we incorporated spoken word into the presentation pack which accompanies the stamps. Working with performance poet, Matt Harvey, we created a poem entitled 'Customs and Exercise', paying homage to the eight UK customs featured on the stamps. The poem was illustrated by Jonny Hannah to bring thematic elements to life and was accompanied by a hand-painted map of the UK detailing each custom and its provenance.
The stamps and pack were positively received as a "humorous" and "out of the ordinary" addition to people's collections.