PRINT/OUTDOOR - IRISH
Charities & Trusts (2021)
2021 PRINT/OUTDOOR - IRISH (Charities & Trusts)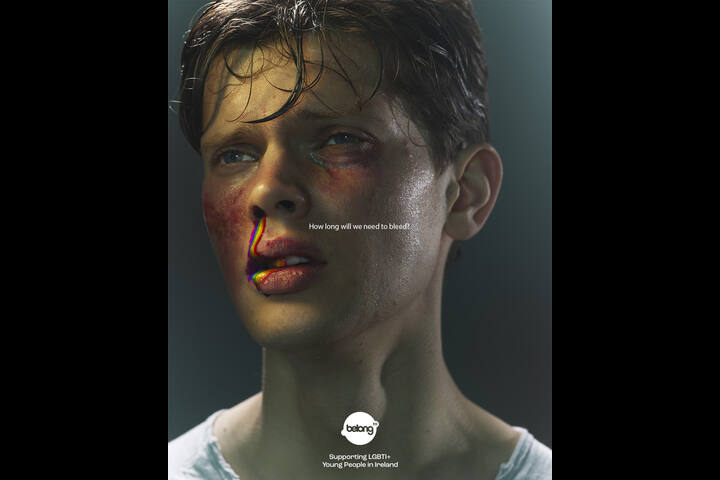 JPEG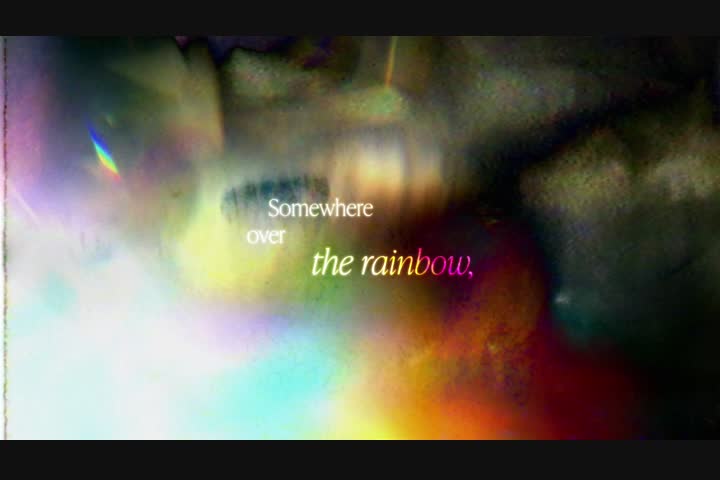 MP4 1m:00s
Rainbow Blood - BeLong To Youth Services
BeLong To Youth Services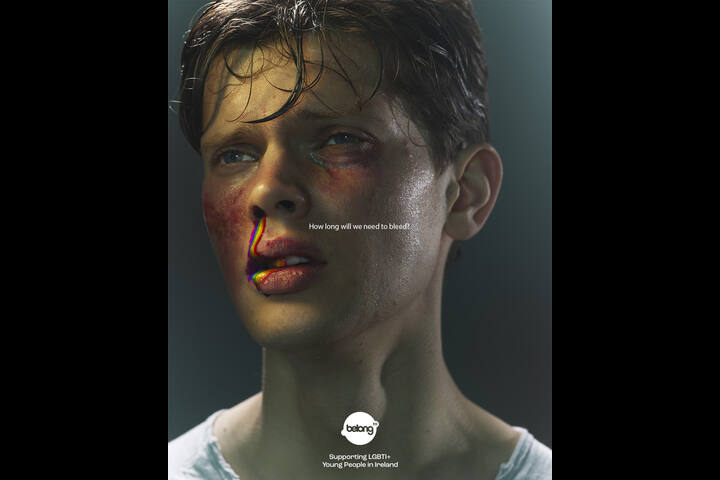 Bronze
Title:
Rainbow Blood
Brand:
BeLong To Youth Services
Product:
BeLong To Youth Services
Entrant Company:
Boys + Girls
Agency Network:
Independent
Client:
BeLong To Youth Services
Creative Director:
Laurence O'Byrne, Mark Tuthill
Art Director:
Udi Ovadia, Conor Marron
Account Director:
David Carter
Account Manager:
Hannah Heweston
Copywriter:
Niamh Ryan
Image Manipulation:
Christophe Huet
Photographer:
Alex Telfer
Other:
Rory Hamilton, Chief Creative Officer
Other:
Bridget Johnson, Executive Creative Director
Other:
Simon Ross, Finished Art
Other:
Barry Smith, Head of Design
Other:
Patrick Horan, Senior Motion Graphics Designer
Other:
Nadine Kennedy, Designer
Notes:
1 in 5 people who identify as LGBTI+ have been physically attacked because of their sexuality. We created a powerful press ad and impactful 60" radio spot to draw attention to this shocking statistic, entitled 'Rainbow Blood'. The image captures the raw vulnerability of a young gay man who has been physically assaulted, as rainbow blood streams down his face.

Paired with this powerful image is an equally powerful piece of radio, composed and performed by the incredible spoken word poet FeliSpeaks. In partnership with IBI and RTE, the radio performance played nationwide on Friday June 25th at 11.59am across local and independent stations - almost every single radio station in Ireland - holding the country's attention for 60 seconds.