AMBIENT/NON-TRADITIONAL & PR - IRISH
Ambient - Small Formats (2021)
2021 AMBIENT/NON-TRADITIONAL & PR - IRISH (Ambient - Small Formats)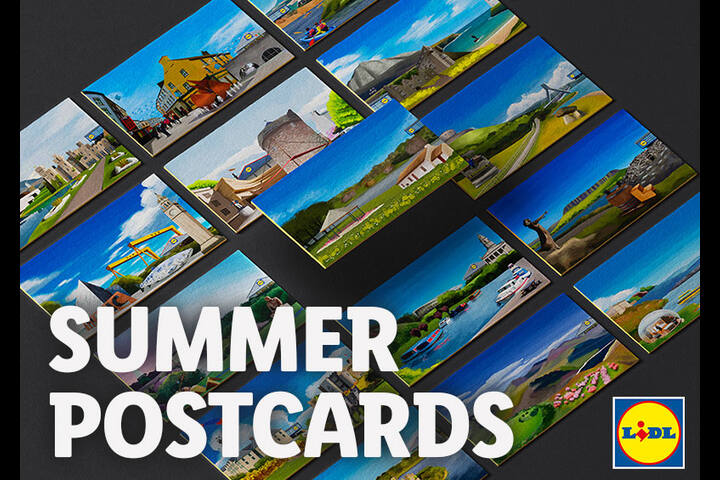 JPG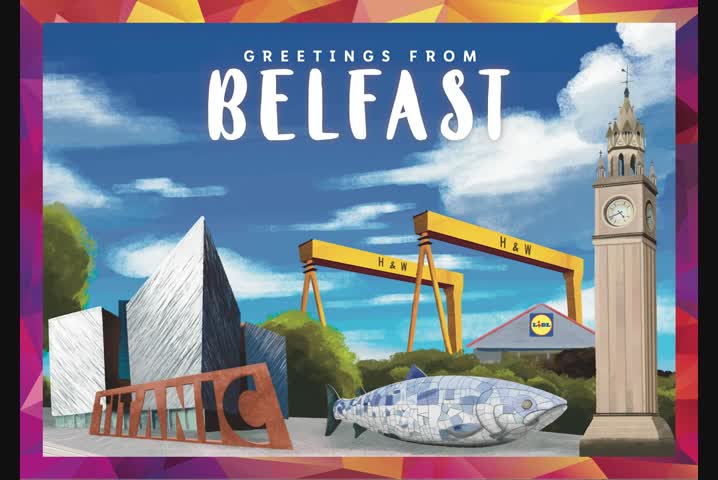 MP4 1m:04s
Postcards from Lidl - Lidl
Lidl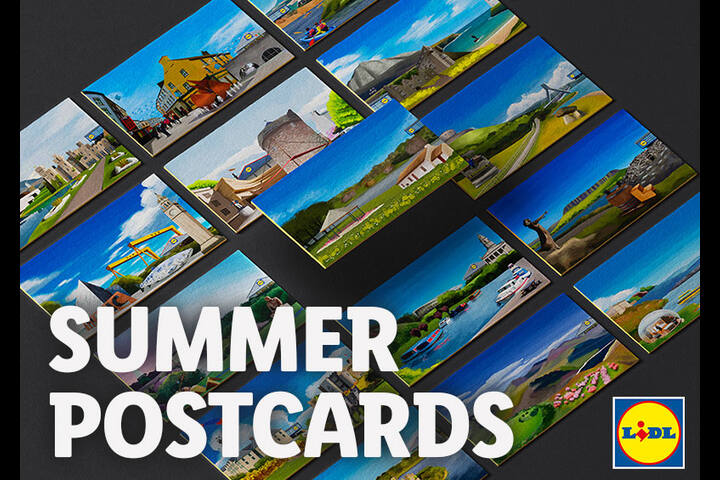 Bronze
Title:
Postcards from Lidl
Brand:
Lidl
Product:
Lidl
Entrant Company:
BBDO Dublin
Agency Network:
BBDO
Client:
Lidl
Creative Director:
Shane O'Brien
Art Director:
Rob Murray
Account Director:
Sinead Lee
Account Manager:
Elana Murphy
Copywriter:
Gerry McBride
Illustrator:
Vini Bustamante
Other:
Project Director - Emma Corcoran
Other:
Producer - Hugh Kirwan
Other:
Head of Innovation - Enda Conway
Other:
Deputy Head of Marketing - Fiona Fagan
Other:
Marketing Campaign Manager - Sarah Jane Coogan
Other:
Head of Communications - Aoife Clarke
Other:
Senior Marketing Manager - Tom Mughal
Notes:
2021 was the year of the staycation, and we wanted to encourage people to still enjoy all the little things they would normally do if they were heading on a sun holiday. So we commissioned a suite of postcards for every county, featuring that locality's best-known landmarks and tourist hotspots. These were distributed free at every Lidl in Ireland, giving customers a smile, the summertime feeling of being away, and the perfect opportunity to reach out and contact friends and family who had been separated by lockdown.

The charming postcards were a huge hit with customers, as evidenced by the many lovely social media posts that sprung up around the campaign.