ADVERTISING - FILM - IRISH
Charities & Trusts (2021)
2021 ADVERTISING - FILM - IRISH (Charities & Trusts)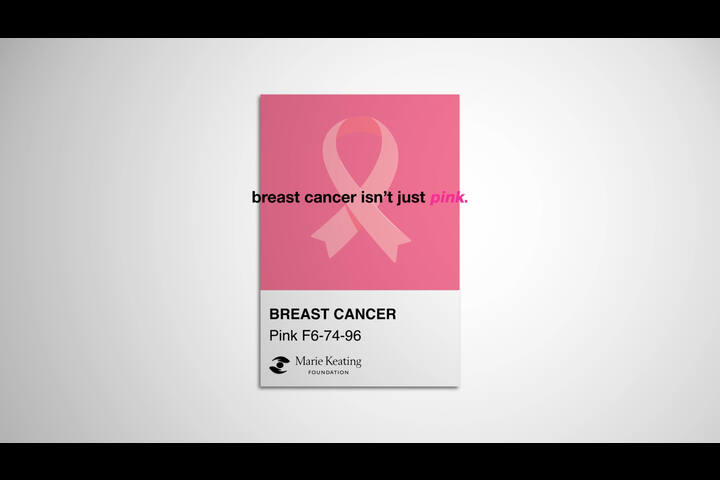 JPG
VIMEO 2m:53s
Breast Cancer Isn't Just Pink - Marie Keating Foundation
Breast Cancer Awareness Month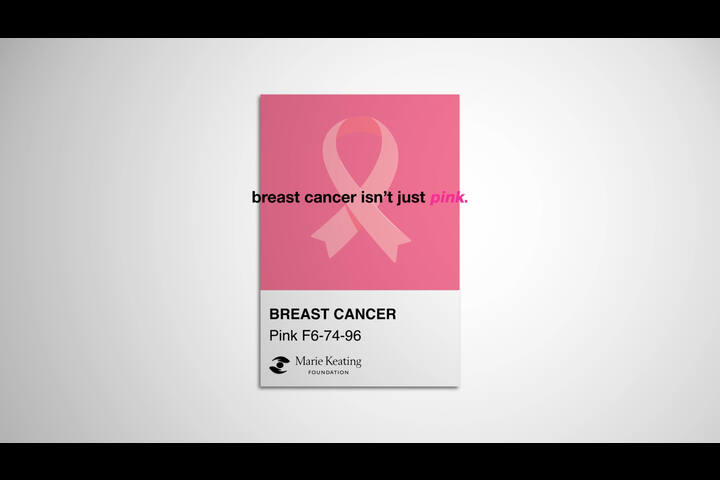 Bronze
Title:
Breast Cancer Isn't Just Pink
Brand:
Marie Keating Foundation
Product:
Breast Cancer Awareness Month
Entrant Company:
The Reelists
Client:
Marie Keating Foundation
Creative Director:
Tommy Flavin & Kevin O'Regan
Production Company:
The Reelists
Director:
Anna Rodgers
Production Company Producer:
Gemma Stack
DOP:
Rowan Moore
Editor:
Linn Hansen
Copywriter:
Tommy Flavin
Post Production Company:
The Reelists
Camera Operator:
Gergo Huszar, Eileen Timmons, Aidan Gibson
Sound Engineer:
Dean Murray, Niall Creaven
Other:
Hair and Make Up: Meghan McDermott
Notes:
The Marie Keating Foundation had grown uncomfortable with the colour pink when it came to breast cancer awareness. They felt that this ubiquitous, soft colour didn't accurately represent the complicated range of feelings that many women had when it came to their own breast cancer journey. They wanted us to create a video that changed that conversation, reflecting that every woman's experience of breast cancer was unique, personal and complex. "Breast Cancer Isn't Just Pink" asked women to describe what colour their cancer was to them. Putting a name on what colour their cancer is to them, and seeing that colour portrayed alongside the colour pink, legitimised their own experiences.
Directed by IFTA-winning Anna Rodgers, it showed that no one colour can capture the experience of breast cancer, and that it's OK to feel that the mainstream conversation around breast cancer doesn't represent your story. This was reflected in the reaction to the piece, where many women came forward to tell the Marie Keating Foundation that this video helped them to feel more comfortable with themselves and their own personal cancer journey, where they had previously felt alienated by the 'pink-washing' of the issue.