BRANDED CONTENT - INTERNATIONAL
Fiction under 5 mins (2021)
2021 BRANDED CONTENT - INTERNATIONAL (Fiction under 5 mins)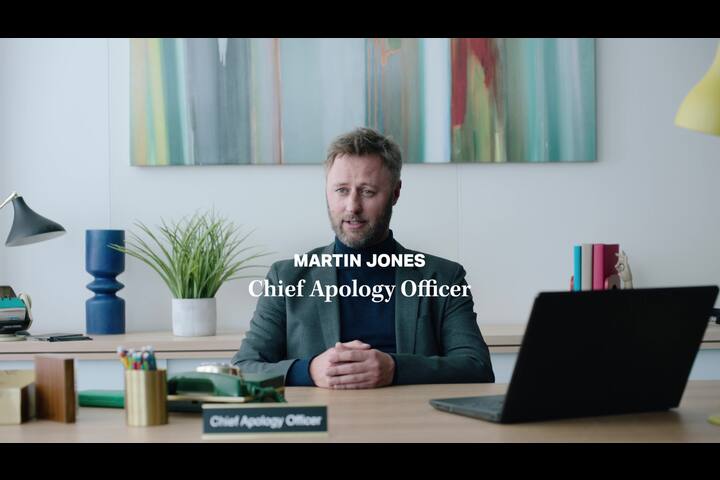 JPG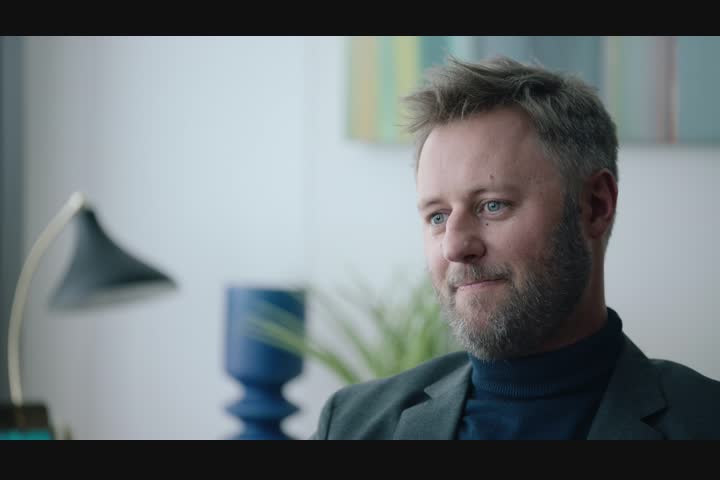 MP4 2m:21s
Meet the CAO - Qualtrics
Qualtrics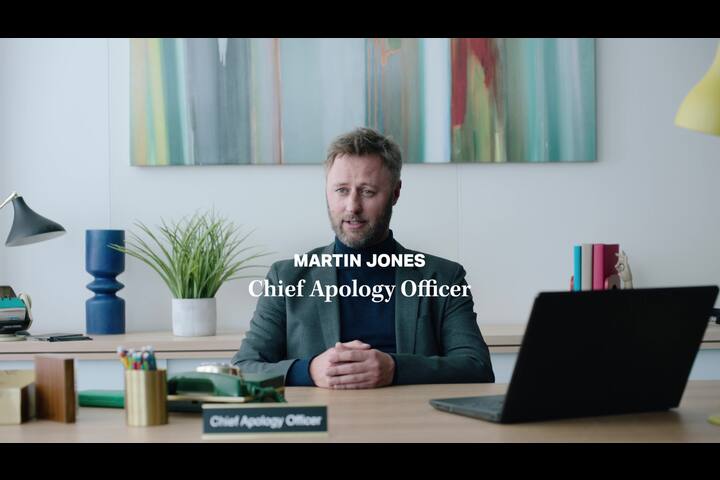 Shortlist
Title:
Meet the CAO
Brand:
Qualtrics
Product:
Qualtrics
Entrant Company:
TBWA\Chiat\Day NY
Agency Network:
TBWA
Client:
Qualtrics
Creative Director:
Chris Beresford-Hill, Walt connelly
Production Company:
O Positive Films
Director:
David Shane
Account Executive:
Nancy Reyes
Account Director:
Amy Krieg
Art Director:
Ashley Veltre
Agency Producer:
John Doris, Chris Klein, Alis Bellina
Production Company Producer:
Ralph Laucella, Jason Reda
DOP:
Berenice Eveno
Editor:
Gavin Cutler, Franklin Ponce
Copywriter:
Holden Rasche
Post Production Company:
The Mill
Sound Studio:
Wave Studios NY
Sound Engineer:
Chris Afzal, Andrew Gaultieri
Other:
Strategy: James Sowden, Samantha Cescau
Notes:
Most businesses apologize for bad experiences instead of fixing them. And hiring a Chief Apology Officer (CAO) is the next logical step for the ever-expanding modern C-suite.

We feature fictional CAO Martin Jones in our Qualtrics campaign. In a series of films, we meet Martin and see his work up close.

He's an empathy evangelist. He thinks saying sorry will revolutionize the way people do business. And while he may not be super competent, he sure is confident.

He's the kind of character you love to hate. Which is good. The hero of this story is Qualtrics.
Because Qualtrics helps you find and fix experiences. And they're working your Chief Apology Officer out of a job.