FILM CRAFT - ANIMATION - INTERNATIONAL
Animation Design (2020)
FILM CRAFT - ANIMATION - INTERNATIONAL (Animation Design)
JPG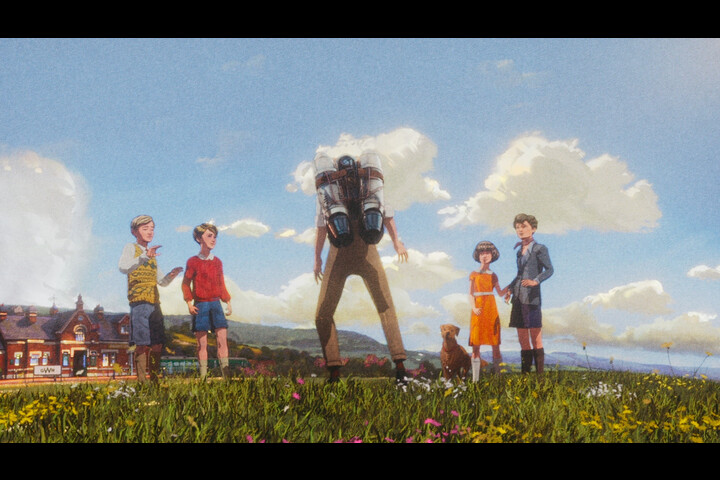 MP4 1m:00s
Five And The Jetpack - Great Western Railway
Train Travel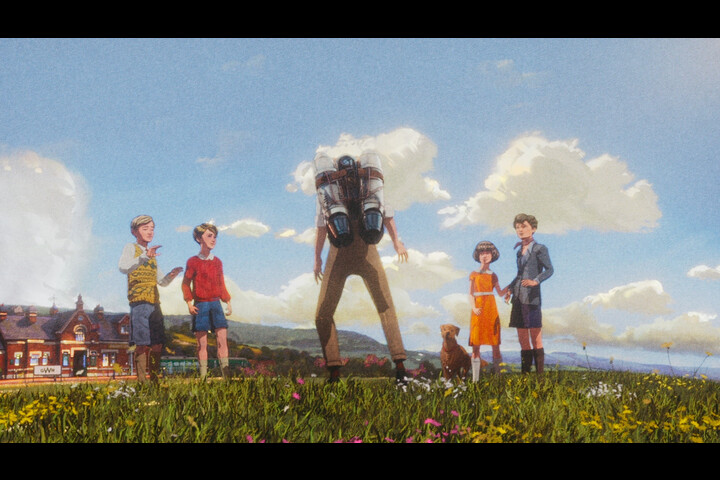 Bronze
Title:
Five And The Jetpack
Brand:
Great Western Railway
Product:
Train Travel
Entrant Company:
Friends Electric
Agency Network:
adam&eveDDB
Client:
Great Western Railway
Creative Director:
Steve Wioland, Matt Woolner
Production Company:
Friends Electric in collaboration with Partizan
Director:
Michael Gracey
Account Director:
Betsy Bluer
Art Director:
Steve Wioland, Matt Woolner
Account Manager:
Jake Gidley
Agency Producer:
Petrina Kilby
Production Company Producer:
Barney Richard, Jenny Beckett, Duncan Gaman, Isabella Parish
Editor:
Patrick Correll
Copywriter:
Steve Wioland, Matt Woolner
Post Production Company:
Electric Theatre Collective
Sound Studio:
750mph
Sound Engineer:
Sam Robson
Visual Effects:
Electric Theatre Collective
Animation:
Friends Electric
Music:
Theodore
Other:
Post Producer - Magda Krimitsou, Larisa Covaciu
Other:
Storyboard Artist - Brian Estanislao
Other:
VFX Supervisor - Neil Riley
Other:
2D Lead - Taran Spear
Other:
2D Artists - Stirling Archibald, Ludvig Hallenius, Tane Welham, Tomer Epshtein, CJ Gaikward
Other:
Lead Animators - Steve Beck, Peter Baynton
Other:
2D Animators - Tim Sanpher, Ludivine Berthouloux, Sim Marriott, Denise Dean
Other:
3D Animators and Artists - Conor Ryan, Edwin Leeds, Mack Knights, Roly Edwards, Patrick Krafft, Jordan Dunstall, Ryan Maddox, Sergio Morales, Nikolai Maderthoner, Gregory Martin, Stefan Brown, Piers Limberg, Stuart Turnbull, Adrian Lan Sun Lu, Zach Pindolia, Romain Thirion
Other:
Character Design - Kristian Antonelli
Other:
Matte Painting - Painting Practice/Rafael Martin Coronel
Notes:
The overall design for the commercial was based on the children's book illustrations, created by Eileen Soper, that feature in Enid Blyton's 'Famous Five' series.
The aim of this project was to include and celebrate the inconsistencies inherent in the original illustrative style, and to simulate the effect of the illustrations moving. Possessing the tool sets of CG animation, 2D animation and realistic VFX, we needed to pick and choose which combination would give us the desired result.
After much research, it was felt that the best way to achieve the required look was to utilize both CG and 2D animation techniques, and marry them up on a shot by shot basis. The base animation of the characters was done using full CG models with full facial rigs. Once the actions and blocking were approved, using the CG as a basis for expression timing we could do a pass of a fully 2D animated face and hair over the top. The CG base gave us accurate perspective and a cinematic quality to the staging and lens choice. A bespoke Houdini plugin was used to generate exterior and interior illustrative line work off the CG models. Where the plugin struggled we would complement with bespoke 2D paint overs. This was especially prevalent in hands, hair and the faces.