AMBIENT/NON-TRADITIONAL & PR - IRISH
PR/Tactical News Story (2020)
AMBIENT/NON-TRADITIONAL & PR - IRISH (PR/Tactical News Story)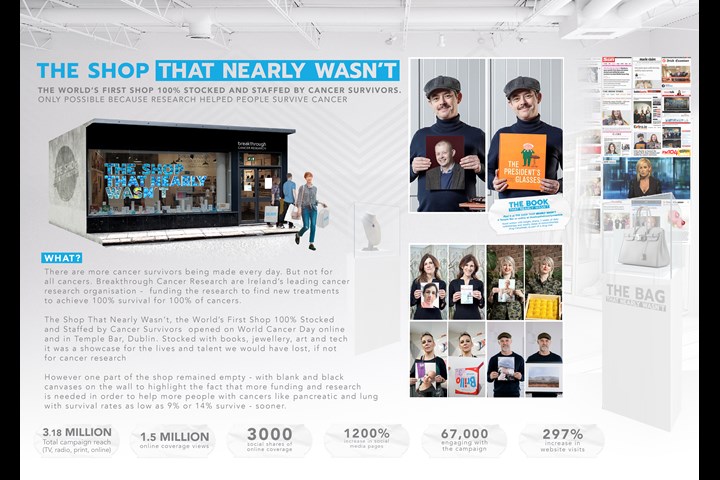 JPG
JPG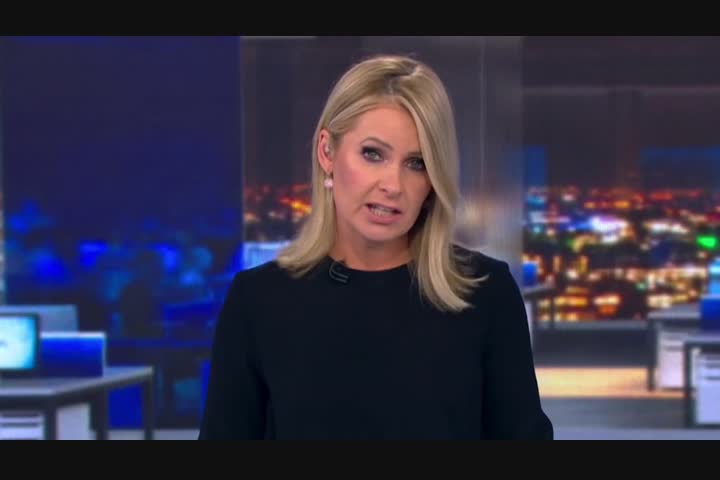 MP4 3m:24s
The Shop That Nearly Wasn't - Breakthrough Cancer Research
Cancer Research Awareness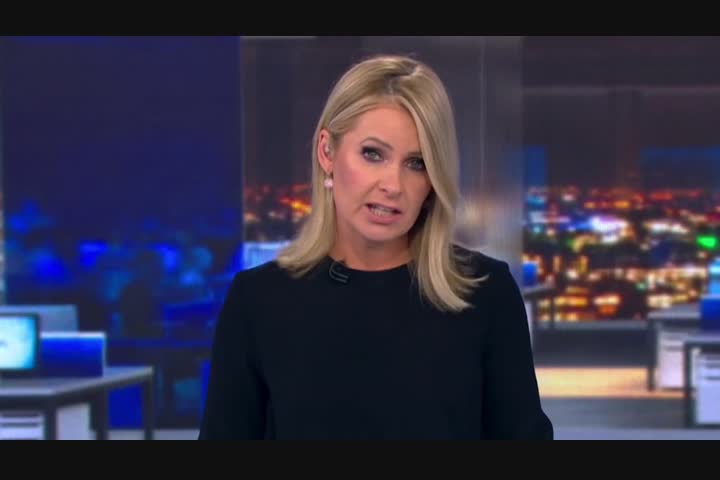 Silver
Title:
The Shop That Nearly Wasn't
Brand:
Breakthrough Cancer Research
Product:
Cancer Research Awareness
Entrant Company:
The Brill Building
Client:
Breakthrough Cancer Research
Creative Director:
Roisin Keown
Art Director:
Dan Henson/Peter Snodden
Copywriter:
Roisin Keown
Photographer:
Kevin Griffin
Other:
Shop Build - Movement Events
Other:
PR - ETC
Other:
Media - Donogh O'Herlihy
Other:
Social - Irish Media Agency
Other:
Composer - Christy Leech
Other:
Sound - Beacon
Other:
Grade - Outer Limits
Other:
DOP - Ross O'Callaghan
Other:
Edit + Graphics - Daniel Coss
Other:
Event Manager - Nicci Eagles
Notes:
The Shop That Nearly Wasn't opened in Dublin and online on World Cancer Day 4th February.
Stocking products from creative and innovative cancer survivors of all ages and from all walks of life, from dance superstar Michael Flatley, award-winning children's authors Peter Donnelly and Nicola Pierce, artists Monika Crowley and Kevin Griffin and more.
It showcases a range of books, photography, sports equipment, jewellery, art and gifts that have all been designed or made by a cancer survivor, only possible because of cancer research.
The stories behind the products are captured instore on the Point of Sale signage and through a series of filmed interviews with the makers. Their passionate call for more funding for cancer research was played in the shop and across social and online channels.
A week of Events That Nearly Weren't in The Shop That Nearly Wasn't – talks, yoga classes, flower-arranging, artist engagements - all by cancer survivors like rugby international Tony Ward created further engagement and encouraged repeat visits.
At every point, we repeated one simple mantra: More research. More survivors.
Results
Engagement on Breakthrough Cancer Research's social media pages increased by 1200%. It had a reach of more than 2.5 million.
Website visits were up by 297% , with 67.5k engagements, up 10,500% and a reach of 1.9m.
Calls and email enquiries to Breakthrough Cancer Research increased by 125%.
Thousands visited the shop, travelling from all over Ireland and the U.K.
Breakthrough Cancer Research is working with cancer research organisations around the globe to open The Shop That Nearly Wasn't in worldwide locations in 2021.